Advantage CSP supports both on-page and XML sitemap outputs. To view the XML output, navigate to the frontend of your website, and type in the address field within your web browser, yourdomain.com/sitemap.xml.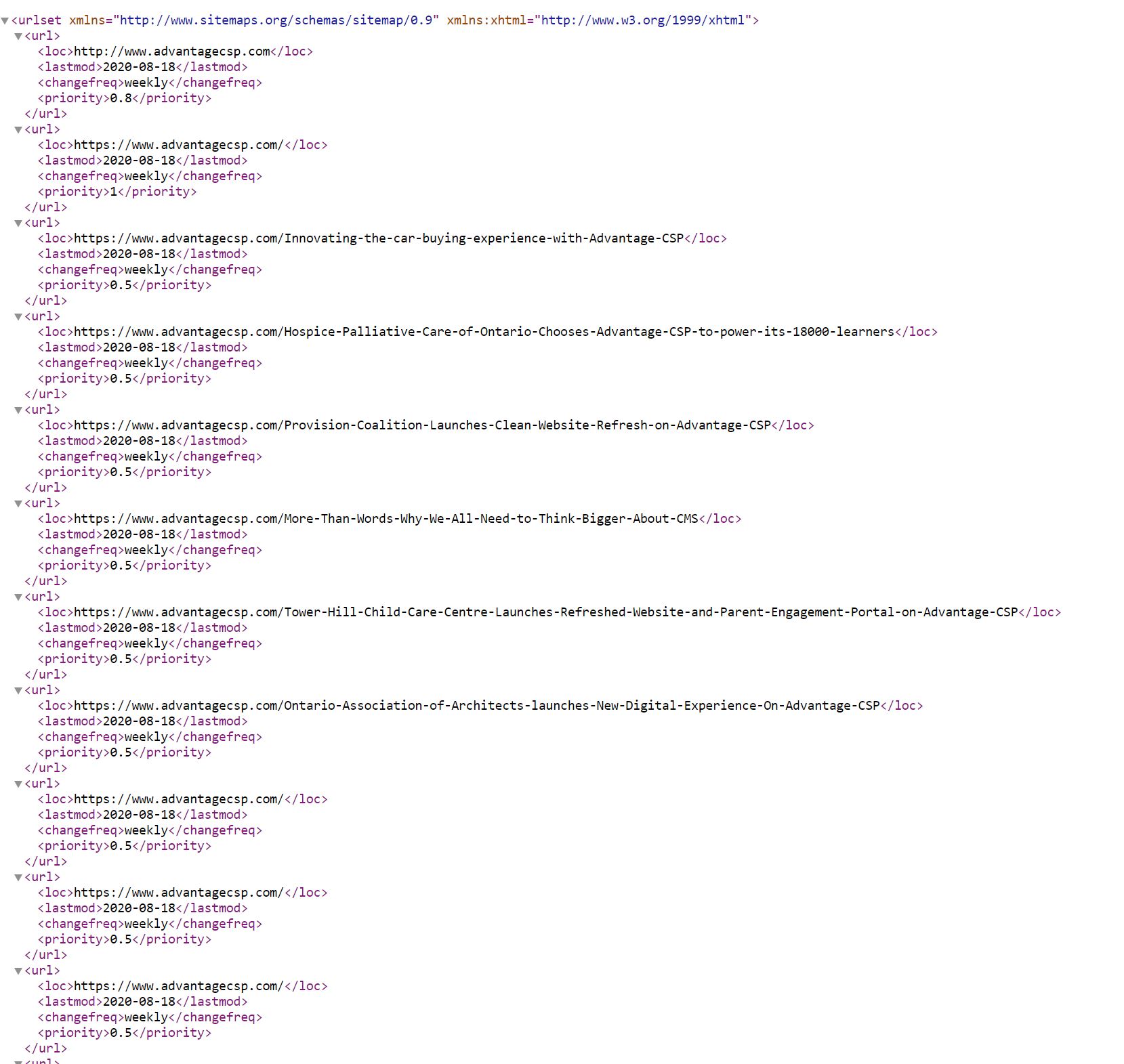 To edit your sitemap settings, navigate to "Domain Settings" and then select "Configuration"

2. Then select from the lister, "Site Map settings"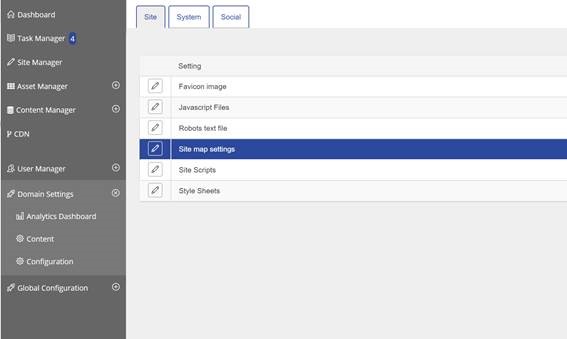 3. You will arrive at the following screen which will allow you to assign weighting, include flag, priority weighting and custom paths.