Advantage CSP supports the ability to add global scripts to your site, along with page-level embeds through our script widget.
To add scripts at a global level, please refer to the following steps:
From anywhere within the CSP admin, hover over the Left side admin navigation, open up "Domain Settings" and select "Configuration"

2. From there, you will see a list containing "Site" options, select "Site Scripts"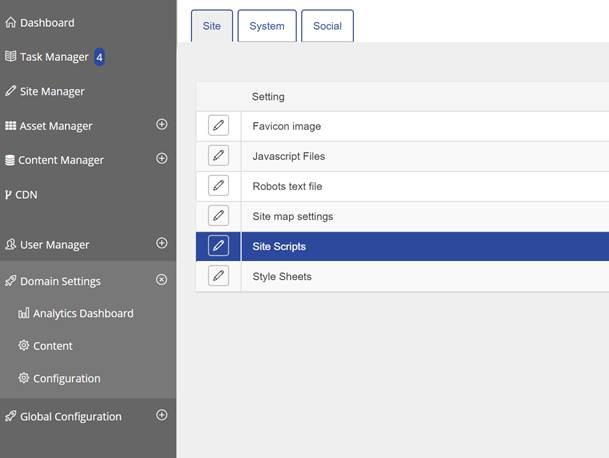 3. Select edit, by clicking the pencil, and from there, select "Add".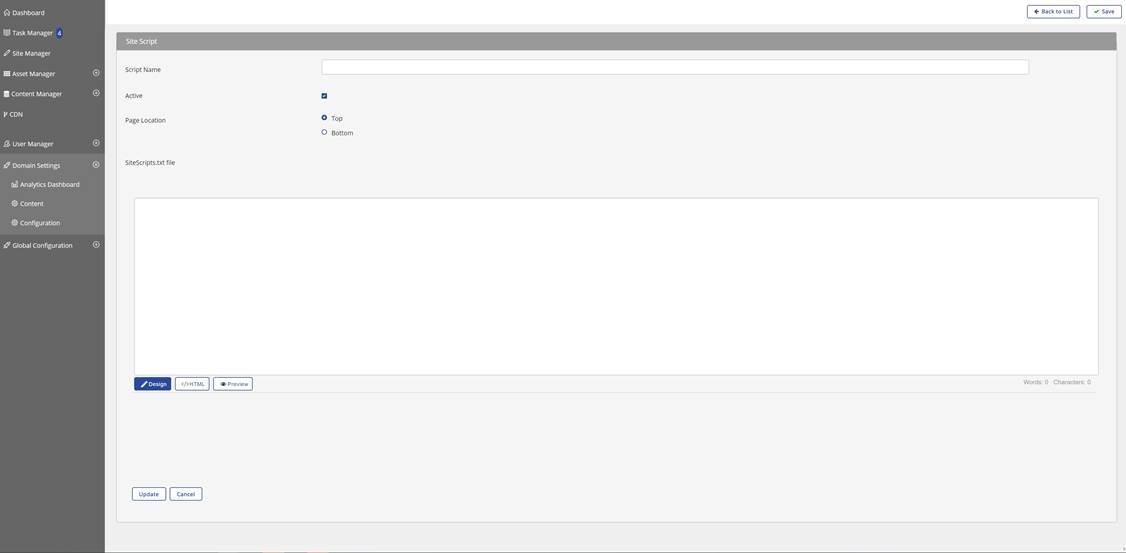 4. Type in your title set active, define load sequence by placing the script either at the top or bottom, paste your script and click "Update" followed by Save" located in the right-hand corner to set the script live.
****
For on-page script management, navigate to the "Site Manager" located within the admin.

2. Once within the "Site Manager" select the desired node from the navigation tree view, then click "Content", this will load the "Drag and Drop" page-level content editing screen.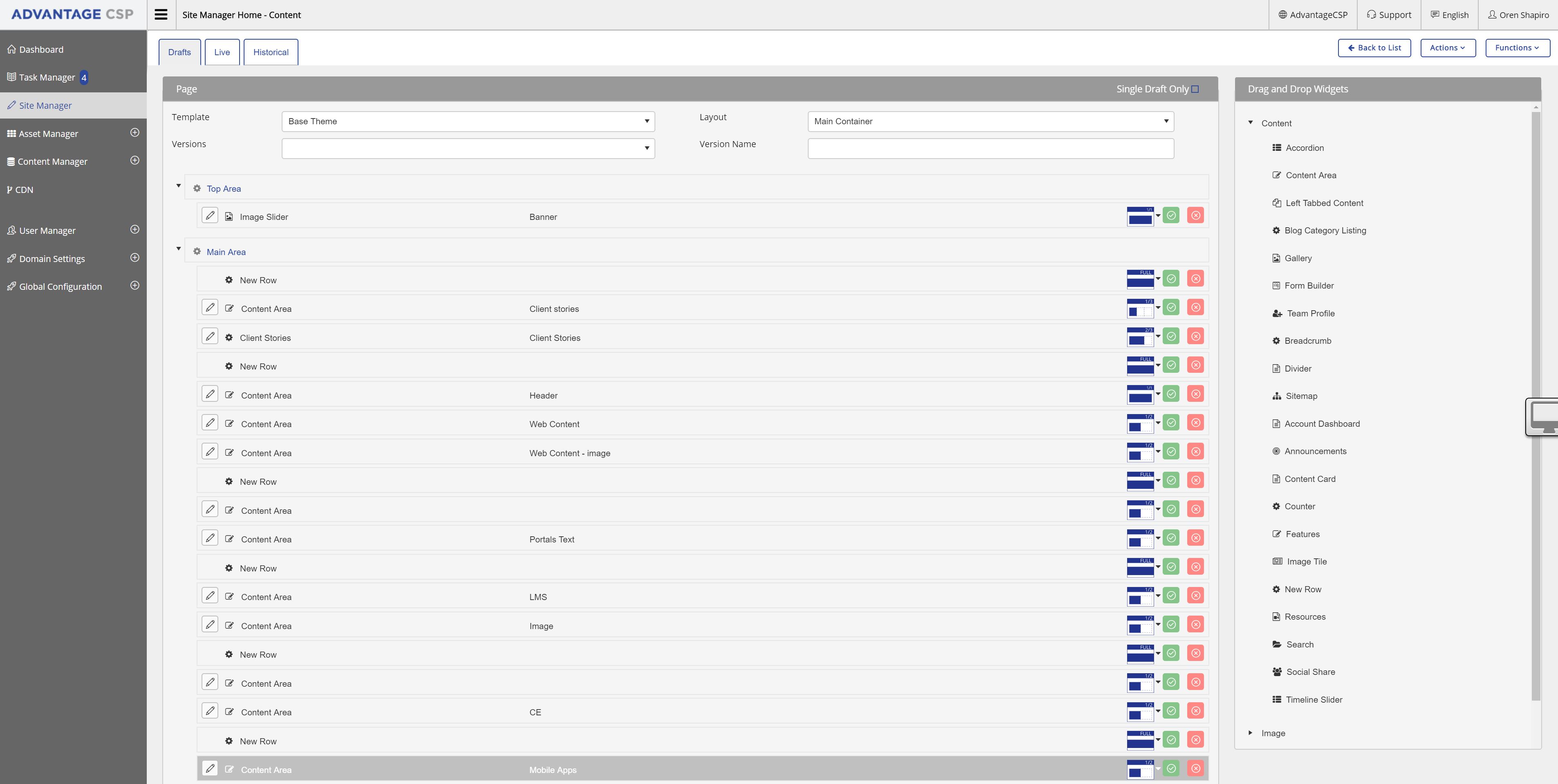 3. From here, navigate to your list of available "Drag and Drop Widgets" locate the "Script Widget" and nest it with any of the available zones.