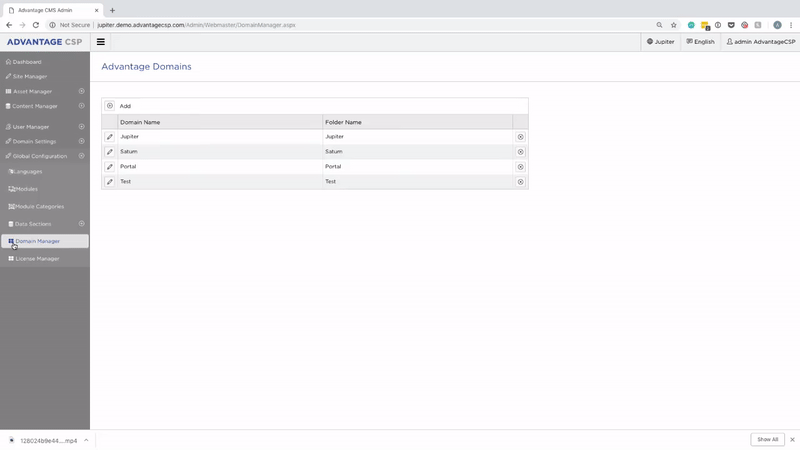 Advantage CSP easily allows you to add multiple websites under one license. To view your multiple websites follow the instructions below.
Go to Global Configuration
Domain Manager

To Add a new Domain, click on the + sign. Complete basic information before a more advance view appears to granularly control your new site.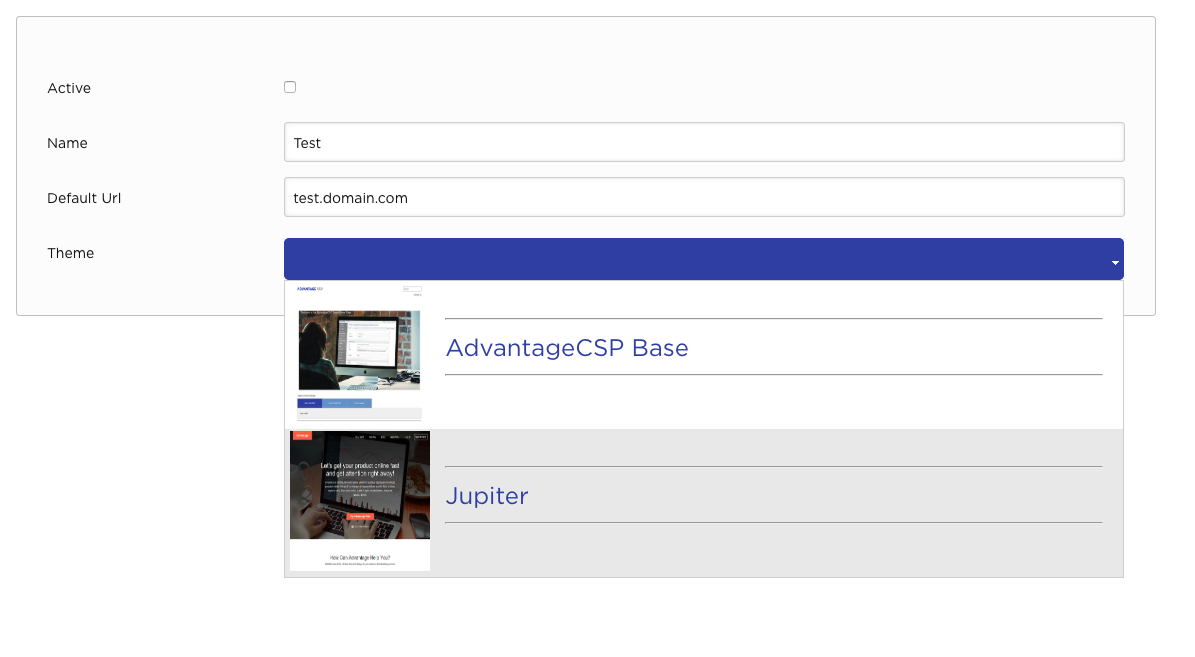 Learn How to Add a Domain Here