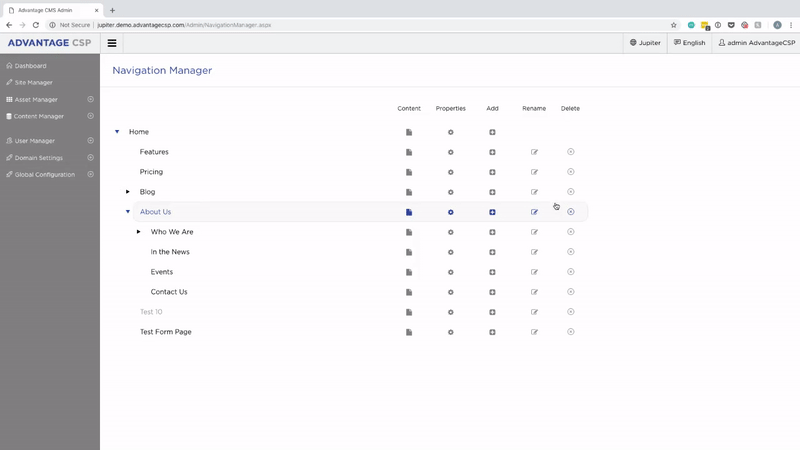 Creating a password protected page is useful when you need to send a page out to select managers or executives or to test out what a public page would look like before a release. As an example, go to Content Manager > Blog > Blog Post.
Select the page you wish to password protect by clicking on the pencil icon.
Create a version of a draft by hovering over the Actions button near the top right and selecting Add Draft.
Then click on Actions > Preview. This will open a new tab in your browser.

In the Preview tab enter a password, select the time box limit you wish to have the password on the page for and click Create A Share Link.
Done.