This step by step guide will should you how to create a Dynamic Form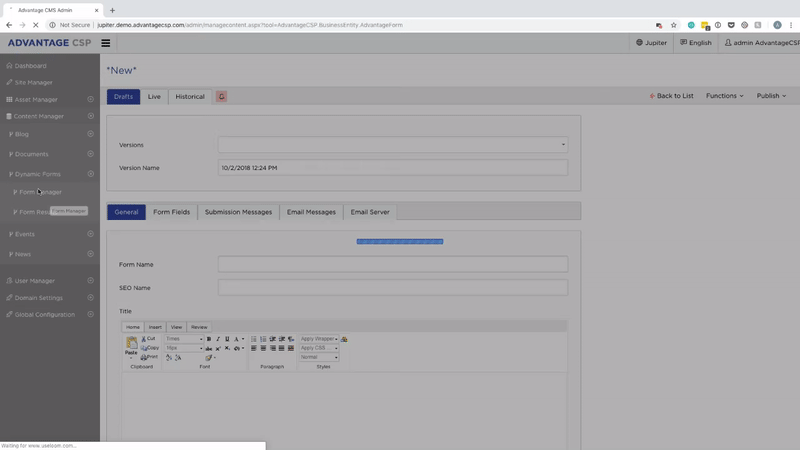 Go to to Dynamic Forms
Click on Form Manager

TIP: You can always view the default "Contact-Us" form as a template as to how to create a form.


Click Add
Set a Form Name
Set a SEO optimized name
Enter Header & Footer content (optional)





Click on 'Form Field'
Select the type of form element you wish to add, and click 'Add Control'




Once added, click on the Pencil icon to edit the element
Select the Container size. Full Size in most situations
Field Name ie. Name
Label Text ie. Name
Select Whether you want the form element to be required or not
Enter text if you want the text to show on the field as a water mark. ie. Please enter your name





Click Update




Click on 'Submission Messages' - Here you will be able to enter the text you wish for your users to see once a form is submitted successfully or if there is an error.
Click on 'Email Messages' - Here you can decided whether you want to send the user and the admin a confirmation email as to a form having been completed. Optional if you want to send the user an email confirmation, but you will want to send yourself one. Make sure 'Include Form Data' is checked off.




E-mail Server - this is where you would enter the email server details so you are able to send out confirmation emails.




Click on Publish and you are done.