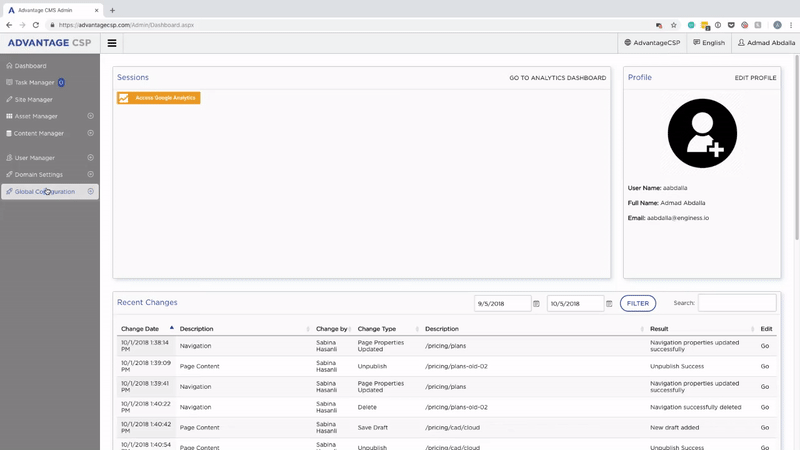 AdvantageCSP is a powerful and dynamic content management system that allows users to go beyond generic templates. Instead, users can create their pages with custom fields. Structured documents allow you to separate content (data) and design. It also enables content re-use on other site sections or other websites with a different layouts.
Ultimately this speeds up day to day page management and the creation of complex content types and allows for business users with limited technical skills to be self-sufficient when managing their website and application.
To view or edit your snippets, go to the Snippet Manager.
Go to Domain Settings
Go to System
Click on the Pencil on Editor Settings




Add a Snippet by clicking on the + icon
Edit a Snippet by clicking on the Pencil icon