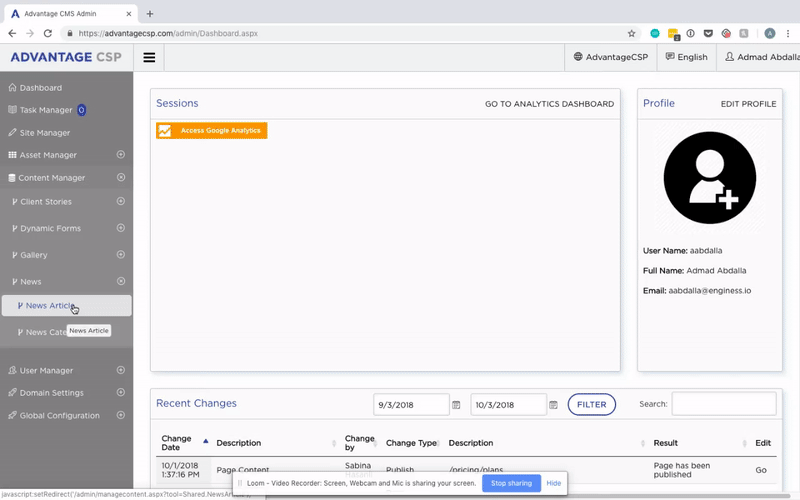 Here, in the News section you will be able to create News articles for your website. The News section consists of two functions "News Article" and "News Category".
News Category: Here you can add all the various categories that you wish to organize News Articles under.


News Article: This is where you are able to create News Articles. Simply the click the add button and you will move to an easy to use interface to enter all your News Article's details.