This tab allows you to add the number of columns and rows, as well as 'Merge Cells' with the Row Span and Column Span controls.
Table Properties
Under this tab, you can control the following features in the table:
Height and Width of table
Amount of Cell Spacing and Cell Padding
Alignment of text within the table
Background Color of the table
The CSS class you would like applied to the table, from two drop-down menus
A back-image to be shown behind the table, if desired
The preview in the lower right corner of the pop-up window shows how your table will appear with the settings you have selected.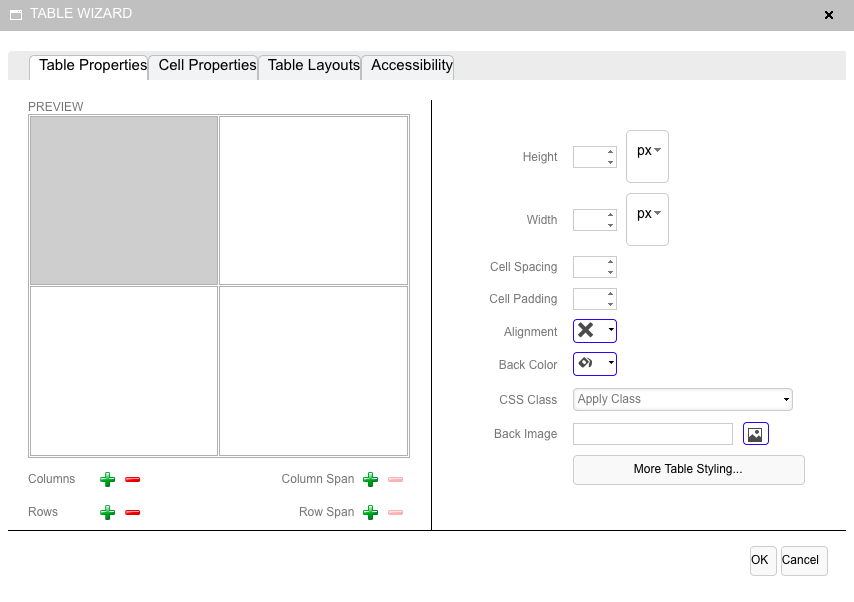 You may also select the 'Style Builder' button to create your own custom style for the table. Selecting the 'Style Builder' button opens the following window: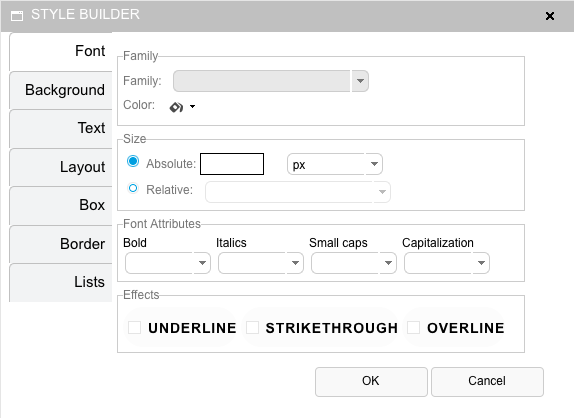 This window and the controls found under the tabs in the left side of the window, allow you to edit the Font, Background, Text, Layout, Edges, Border and Lists in your table.
Using the style builder is for Advanced Users and we do not recommend attempting to create your own style unless you are confident with your abilities in the CMS.