The Content Manager section of your CMS is where all of your structured data resides. The tools within the content manager, act as the data source for their module counterparts which are located in the CMS's navigation manager.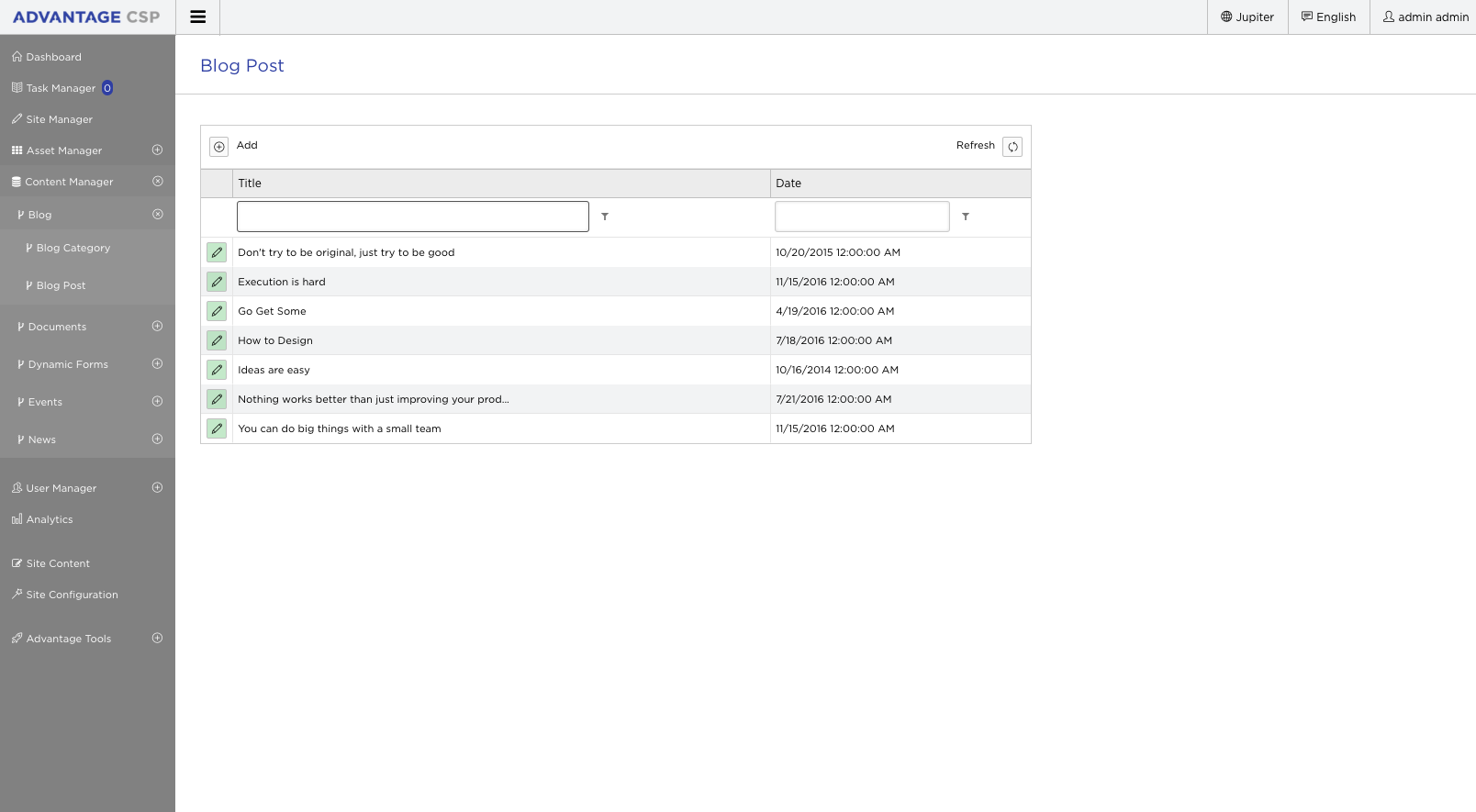 All of the tools have the same format, which is as follows:
A list of the items which have been added to this tool is displayed, and upon clicking Add or Editing an existing record, the screen fades in with fields where information can be entered. The Add button to create a new record is located towards the top of the list of records. In the Add or Edit mode, the buttons to go Back to List, Create Task, Add Draft under Actions, Save Draft, Delete Record, Delete Draft under Functions and Publish are displayed on the upper right corner.
The standard method for adding items within the tools is clicking 'Add', adding the required information and saving the information as a draft. Once saved, the newly created item will appear in the list. If it is marked as published, it is visible on the live site. If it was saved as a draft with no previous published versions, it will not be visible on the live site.
The information contained within each tool is used to control information displayed in modules throughout the site, which is added in the navigation manager's content view.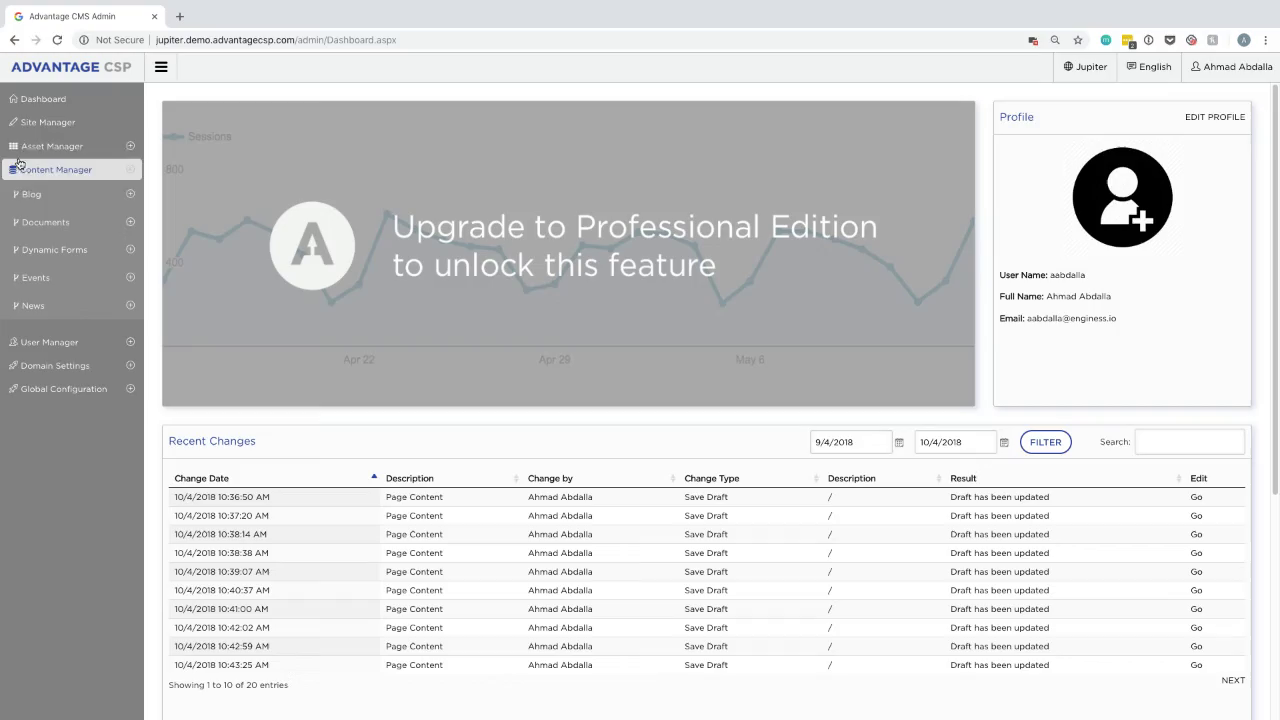 In many of the tools, below are the icons which administrators should be familiar with. They are:
The 'Edit' icon, allows you to edit the information in the right panel of the tool.
The 'Edit' icon in green, indicating the item is published.
On the right column, there are three tabs:

Drafts - This is referred to as working copy within a CMS. A user can have multiple working copies of a page and or entries within a CMS tool.


Live - This refers to your websites published content.


Historical - This refers to past versions of pages or tool content entries. If an earlier version needs to be published, then a user can choose the earlier version, click on Copy to Draft and then in the draft tab click on Publish, which will publish the record to live site


Preview - This functionality, allows administrators to see details from unpublished or past versions of the page or selected tool content.