Users have the ability to see an entry within a tool in its various states across their website. For example, if you have a product entry in your product manager, or an article in your news manager that you would like to preview, the preview window will load with an additional panel located to the left of the preview window.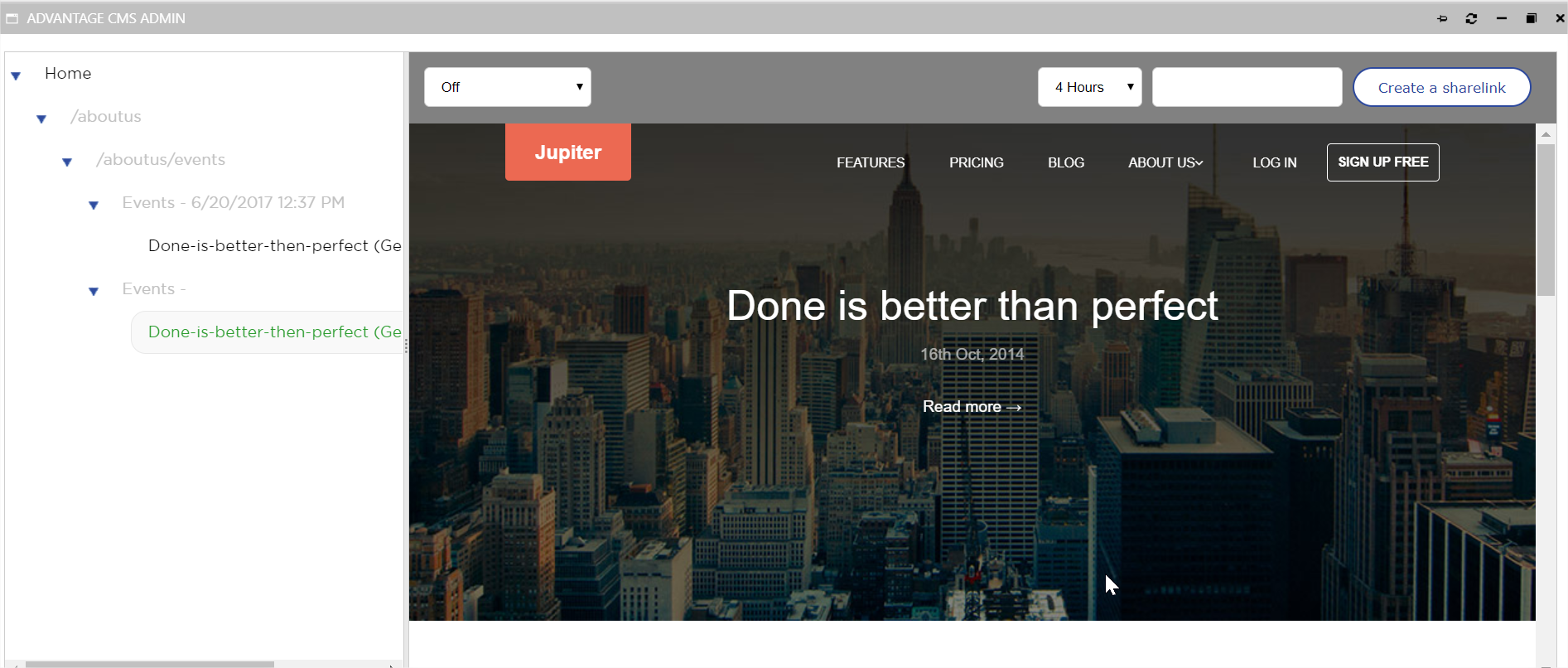 Once loaded, you will see every instance in your sitemap where the content has been nested via its module counterpart (see image). Green denotes active versions of the content and grey denotes draft versions of the content. This will allow the users to walk through their site and see selected content in various states without having to look for every instance where the module has been placed in the Site Manager's Navigation Manager.
A preview share link can be created and shared.