The image manager is where all your images will be stored.
The tools under the Asset Manager permit upload and delete of assets, adding folders, and renaming files. The asset manager is divided into two sections for better organization of files and images.
Advantage CSP is built with advanced image editing tools
To access these tools, select the 'Image Manager' icon in the editor tools menu: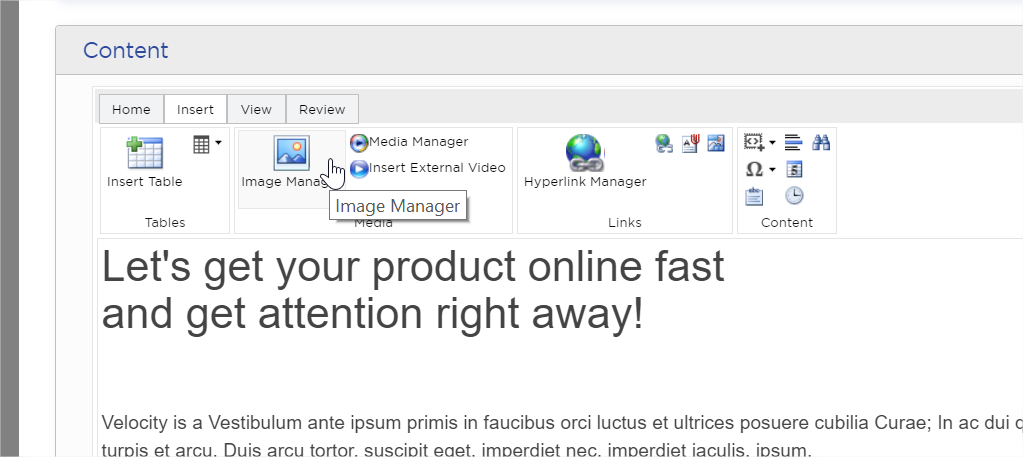 This will open the Asset Manager, from where you can select the image you would like to place on your page. In the Asset Manager window, navigate to the image you would like to insert, and select it by clicking it once.
Once done, your image should appear in the 'Preview screen, such as it does in the example below: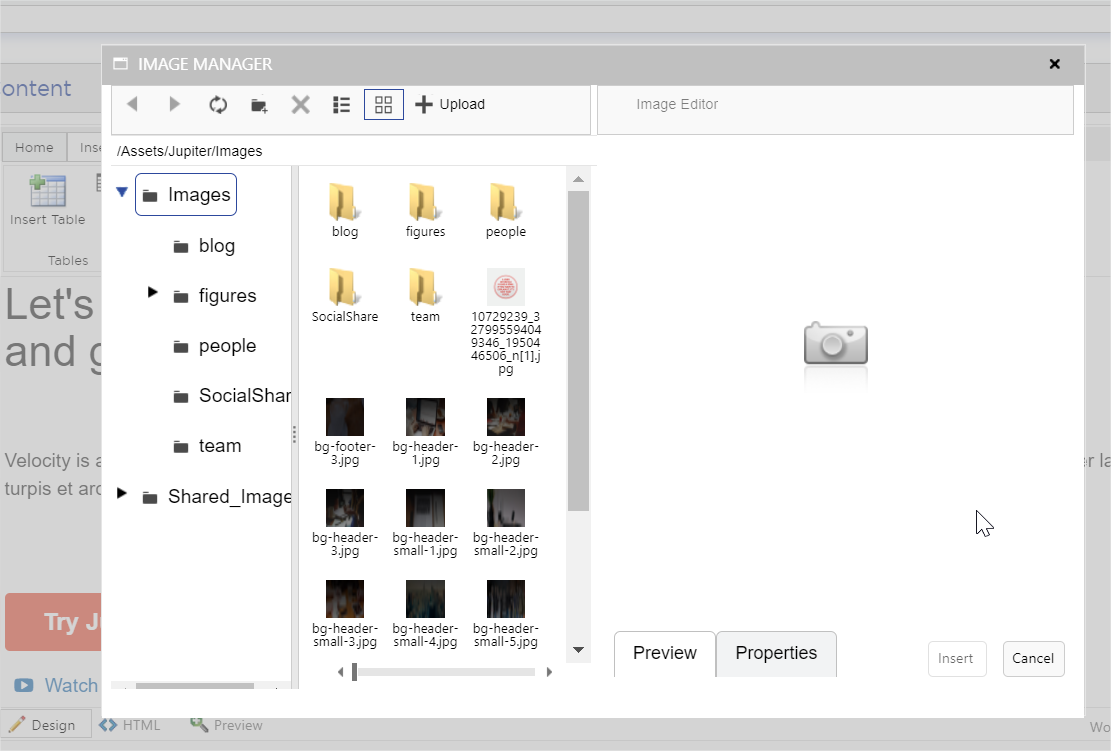 To quickly change the size of the image, as well as add ALT text (highly recommended for SEO purposes), and a description of the image, select the 'Properties' button next to Preview. Once selected, you will see the following options: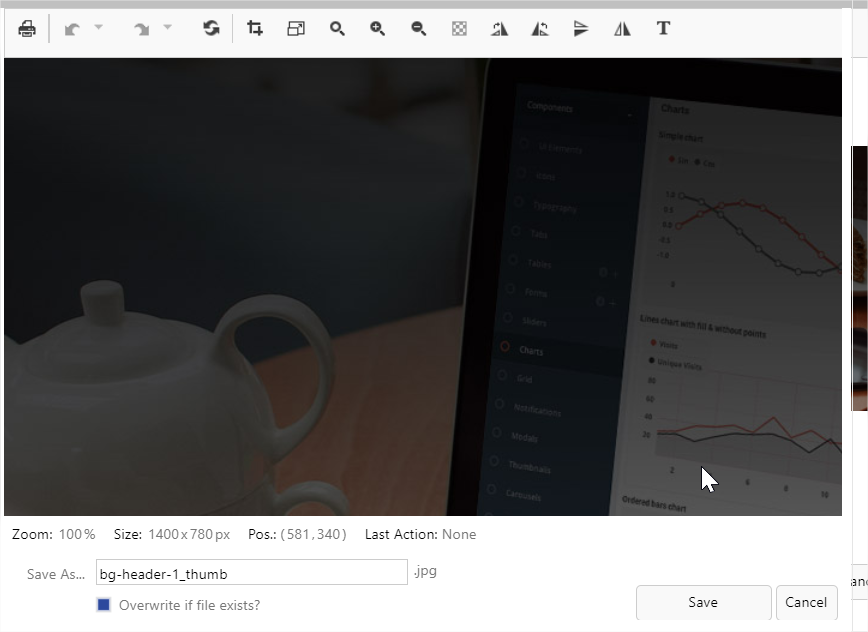 Using these controls, you can easily change the image width or height. A border color and width to surround your image can be added, as well as the image's alignment on the page can be adjusted. Additionally, there is an option to add a margin of blank space around the image if required.
If desired, you may also select a CSS Class to apply to your image.
Once completed, click 'Insert' and the image will be placed on the page with the proportions and properties you have specified.
Uploading Images
To upload an image, first go to the desired location in the asset manager you would like to add the file to. Click the "Upload" button. Alternatively, files can be dragged from the user desktop to the targeted folder in either the file or image managers.
To select the file to upload from your personal computer, click the "Select" button and navigate to the correct location on your computer. You can add multiple files to upload at one time. Simply click the "Add" button to add additional fields for multiple files.
To ensure compatibility with all versions of all browsers, only upload assets which do not have any spaces in their names. Either remove the spaces before uploading the files or replace them with underscores (_) or dashes (-).
Once you are ready to upload the files, click the "Upload" button.
If the file already exists and you are simply replacing the existing file with the new file, select the "Overwrite if a file exists?" checkbox.