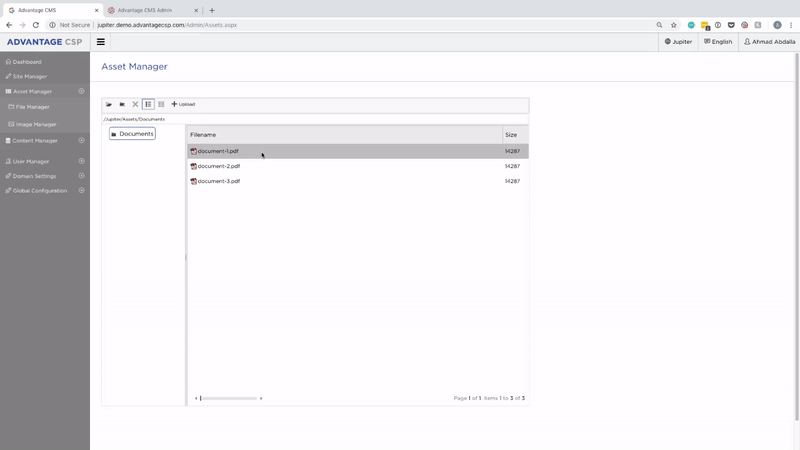 Select the asset you would like to delete and click the "X" from the top menu beneath the title of the page 'Asset Manager' or right click and select "Delete". Please note that if you delete an asset and it is currently used on the website, this will create a broken image.
Renaming Files and Images
To rename a file, right click and select rename from the fly out menu. Rename the file and click "OK" to save the changes. Please note that renaming an asset which is being used on the site will create a broken image or file not found.