The Preview functionality allows admin users to Preview the page for review and verification purposes prior to Publishing the page to be visible on the site. Once the page content has been entered, the admin can save the page as draft by clicking the Save button on the top right panel.

In the Preview window, the user can also simulate mobile rendering of the page and review how the page will look in mobile devices.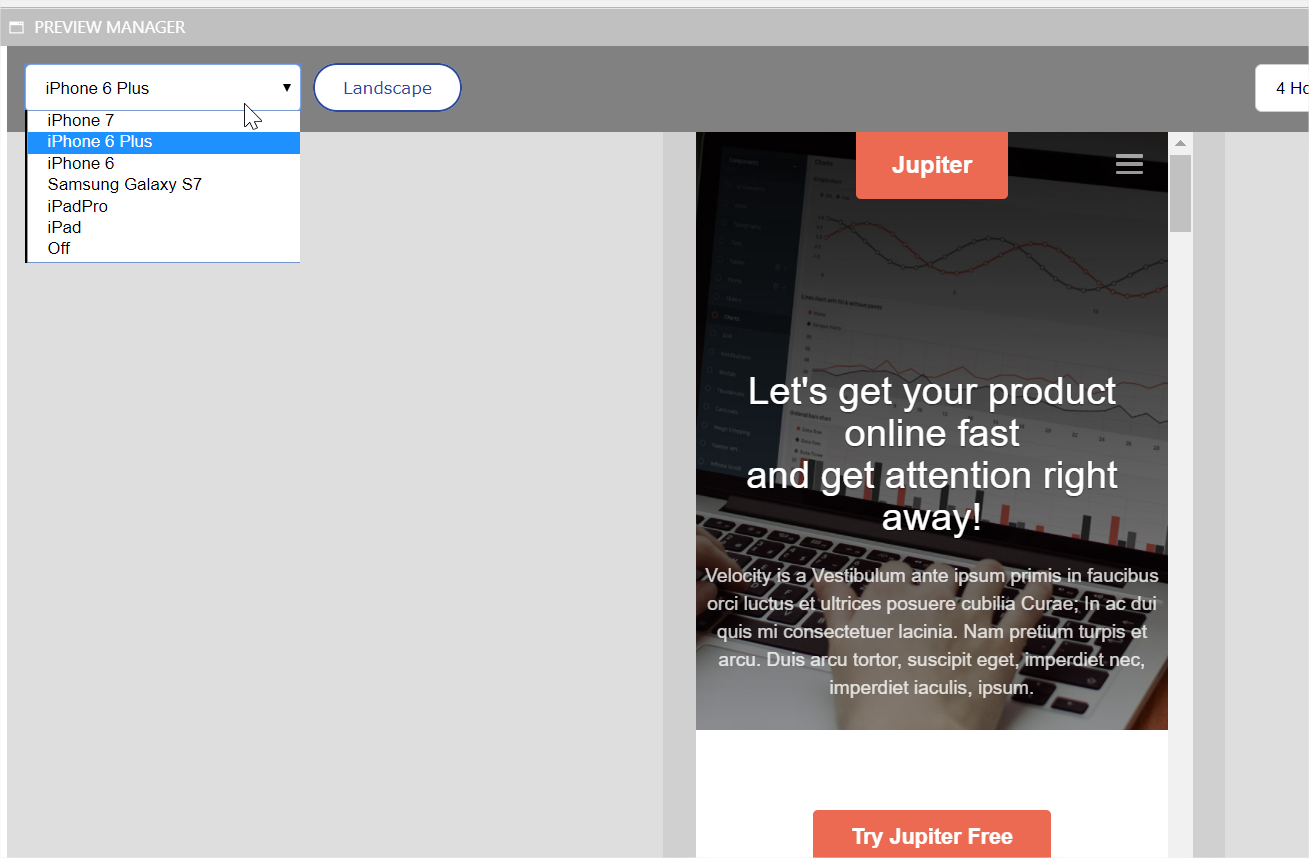 To Preview the page, click on the Preview button on the top right panel.

This will open a new window which will display how the page will look when it is published.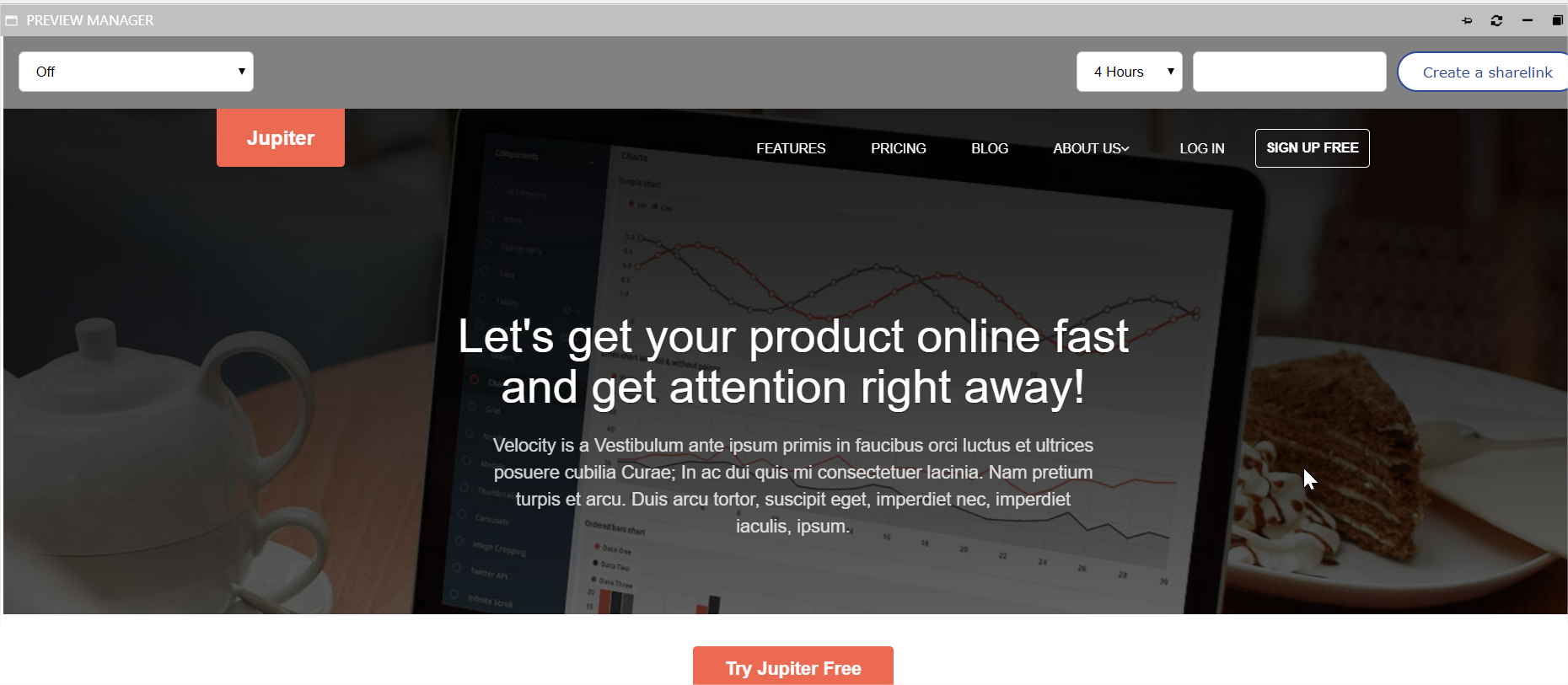 Share Preview URL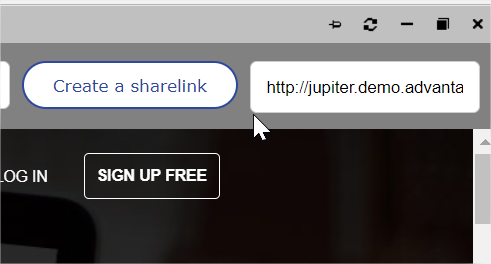 Click on the "Create a sharelink" button. This will generate a preview URL that the admin can copy and email to the appropriate users for review.
If the admin wants to password-protect their preview URL, this is done by selecting the expiry duration from the dropdown, followed by typing in a password in the optional password field. Once the URL is shared, the recipient will be prompted to login before viewing the preview page.